Boosting sales in the eCommerce Industry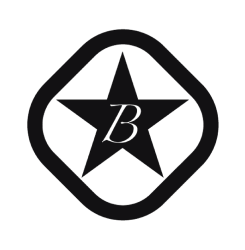 Lift in organic search conversions in 3 month period
Increase in sales from social media
Reduction in paid media compared to the previous period
Social Media Marketng | Search Engine Marketing | Search Engine Optimisation
Most elegant iPhone fashion cases designed in Germany made with Swarovski® crystals for fashionistas!! Bling My Thing specialises in luxurious designs that look and feel just as good as they perform.
Due to the lack of proper channel linked with end to end analytics tracking, the majority of leads generated by Facebook Ads were of low quality. Furthermore, owing to a lack of appropriate tracking on ecommerce platform, Bling My Thing had little visibility of the customer journey once a lead came on their website. This was a major point of focus for our team of campaign engineers.
We did a complete assessment of all availabel assets including facebook, search engine status and paid properties before beginning any modifications to the client's campaigns. The following were included:
Website Performance Audit
Google Analytics Audit
Competitor Analysis
Paid Campaign Report (Facebook + Google)
CRM Review (marketing automations / sales pipeline)
Our aim was to develop a proper sales funnel for the client brand in order to establish an efficient sales channel that would decrease existing marketing costs while also increasing performance.
Our campaign engineers began the process of recreating the paid campaigns in Google and Facebook to industry best practise while our team of digital specialists worked on the aforementioned optimisations.
We spent the most of our time analysing the present setup and, more importantly, how we might increase sales through the campaign because Facebook was providing the majority of inquiries.
This included the introduction of the following key audiences:
Custom Audiences: Database, page followers, video viewers and website visitors
Lookalike Audiences: Based on key custom audiences
Saved Audiences: Target job titles, industries and interests, competitor followers
Within 2 month time of all the paid channel started to flourish with new customers and the cost of advertisement and ROAS decrease 5% compared to previous performance.
Organic Search traffic increased by 20% over the preceding two months, resulting in a 47 percent increase in session length while simultaneously lowering the total bounce rate by 10%.
Do you want to boost your online presence?
Forget about those free quotations that are created mechanically and don't tell you anything. Instead, we'll analyse your site and your competitors manually and deliver a 100 percent customised assessment of your digital marketing strategy, as well as a game plan to help you achieve your objectives.