Lead generation for the beauty salon
Increase in conversions from organic search
Increase in leads & booking from social media
Increase in reach and fanbased from social media
SOCIAL MEDIA MARKETING | SEO | WEBSITE DESIGN & DEVELOPMENT
Luxury Beaut By Barsha provide clients with the best eyelash service and eyebrow design services in a relaxed and professional atmosphere. Their technicians are highly capable of creating a variety of looks using lash extensions of the appropriate length and curl for your natural lashes and will customize the shape to your liking.
With an ambitious objective in mind, Luxury Beauty By Barsha's initial goal was to correctly set up all online channels in order to increase traffic to their website and bookings scheduling page using Facebook Marketing, Instagram Marketing, and SEO. Prior to the campaign's launch, Digilytics creates a solid marketing plan and a fresh new website with an elegant design that focuses on the user experience.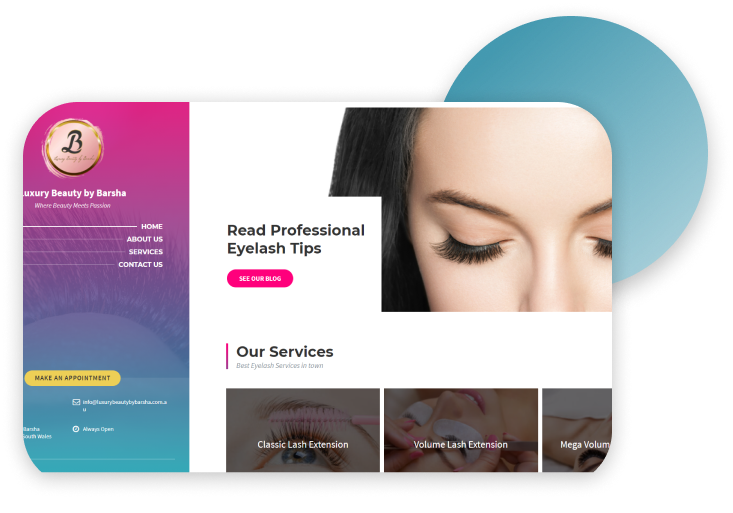 Digilytics implemented a multi-layered Social Media marketing and SEO plan to grow Luxury Beauty By Barsha's digital footprint with Google and Facebook, as well as to elevate search ranking positions to page one in order to direct more potential clients to their website.
This included but was not limited to the following:
Social Media Marketing: Our main steps were to make sure that LBB is taking the leads and reservations from social media marketing and at the same time their fresh new page is gaining more exposure.
Website Design & Dev: In addition to creating social media information, we focused on promoting customers on the internet by means of a brand new website to make appointments more convenient for customers. We have concentrated our marketing minds on leading generation.
Search Engine Optimisation: We were able to develop a unique set of target keywords for each page, as well as precisely optimised titles, descriptions, and metadata, thanks to thorough consumer research. Furthermore, we designed user- and SEO-friendly URL slugs to improve search relevance and click-through rates.
During the first four months of implementing our SMM & SEO plan, we recruited 657 new customers worth over $56,000 in revenue. This has resulted in a 300% increase in digital marketing conversions. Offering SEO-optimized high-value content to website visitors has reduced the bounce rate by 60%, bringing it down to 30%.
Because of the effectiveness of our digital marketing strategy, we were able to reduce the spending on our Facebook marketing campaign while still allowing Luxury Beauty By Barsha to handle the flood of leads.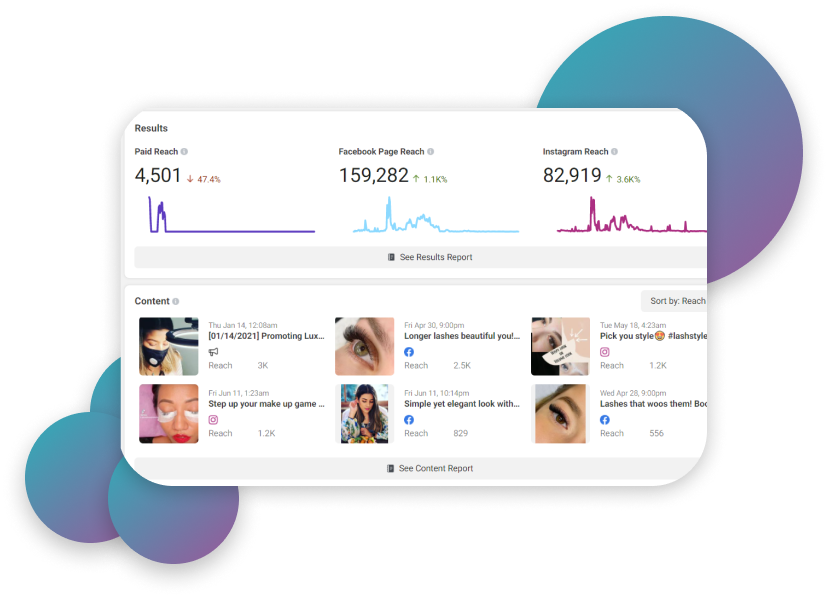 Do you want to boost your online presence?
Forget about those free quotations that are created mechanically and don't tell you anything. Instead, we'll analyse your site and your competitors manually and deliver a 100 percent customised assessment of your digital marketing strategy, as well as a game plan to help you achieve your objectives.