ADVANCED INTERNATIONAL COLLEGE
Website development & initiation of online marketing
Building up online presence
Development of the backend for university portal
Increase in lead generation from organic search & social media
Website Design & Development | SEO | PPC | SEM | SMM
Advanced International College is a brand new college in Dubbo, NSW, that provides tertiary education to domestic and international students in regional New South Wales.
As a new college, our major focus was to design and execute the college's website and other online platforms. Not only that, but our data engineer had to establish a one-of-a-kind platform backend for the institution to build the CRM for the college students and teachers so that we could integrate the entire design with marketing channels to produce the wow factor.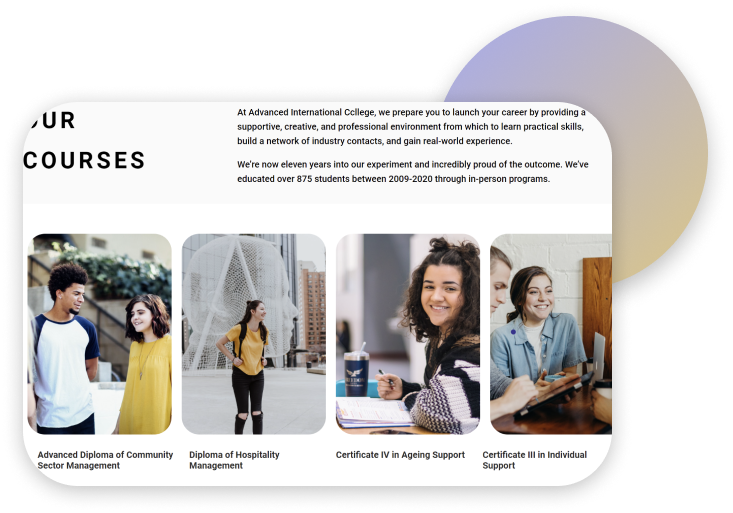 Before beginning the project, we had to undertake an audit of the college programs and market demand. We also perform various marketing and design audits on different universities & educational isntiture.
This included but was not limited to the following:
Design and marketing audit
Website UI & UX design for best user experience
Backend CRM developement for students, teacher & agents
Website Development
Our primary goal for Phase 1 was to develop the client's website so that they could deliver an excellent customer experience. This includes, but was not limited to, the following items:
Site optimisation for marketing
On-Page SEO from the biginning
Google Local Business set up
Configure all online marketing platform for marketing phase
Whilst our developer's working on the website and CRM our degital marketing specialist plan and implement the makreting strategy for college upcoming marketing campaign. This includes:
Customer Audience Development & Analysis
Facebook and Instagram Marketing Plan
Linked In B2B Marketing
Key Word Analysis for SEO
Audience Testing for PPC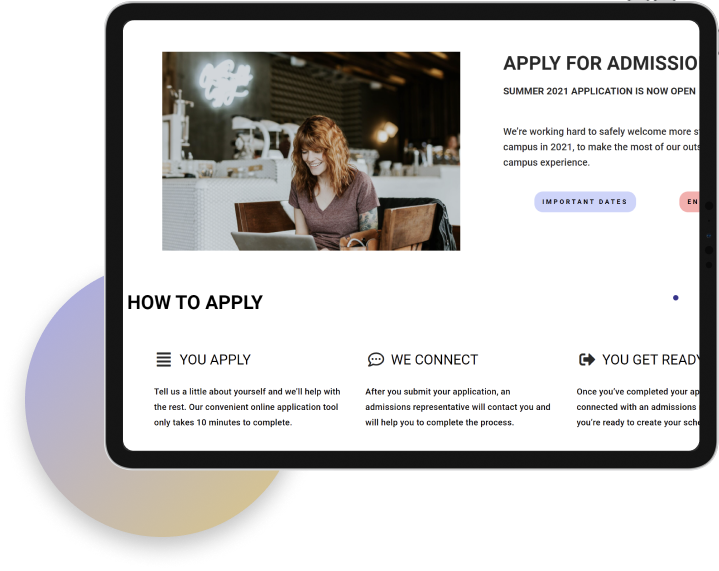 Next we turned our focus to the creative, copywriting, call-to-actions, marketing brochure and offers which will be presented to Advanced International College audience.

During our initial client discovery session, our in-house team of designers and copywriters produced fresh materials that spoke directly to the key decision makers (potential students) and industries we discovered. This was backed up by unique website content, a fresh new brochure, eBook, and video, all of which will be used for lead generating marketing.
In 3 months time, the entire Advanced International College platform will be developed, which is still in incubators. We are waiting for the AIC debut which due in October.

Our creative and unique marketed building up the backbone for the College so it can be done before the due.

We are looking forward to our long term relationship of digital marketing journey
Do you want to boost your online presence?
Forget about those free quotations that are created mechanically and don't tell you anything. Instead, we'll analyse your site and your competitors manually and deliver a 100 percent customised assessment of your digital marketing strategy, as well as a game plan to help you achieve your objectives.